Hotel Info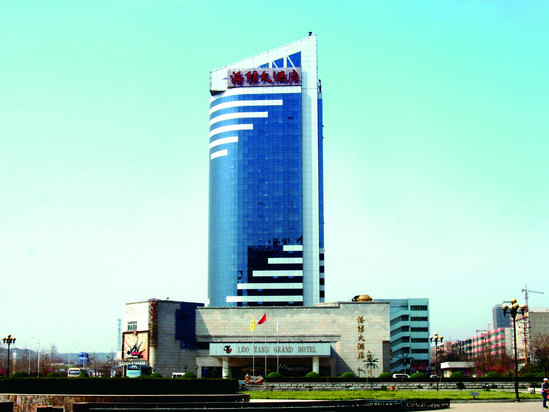 Luoyang Grand Hotel
is located in the southern section of Nanchang Road, Luxi District, adjacent to Dennis Shopping Plaza and Luopu Park. There are also large-scale enterprises such as Air-to-Air Missile Research Institute, AVIC Optoelectronics, 725 Research Institute, Henan Tobacco Company Luoyang Tobacco Factory, and China Longmen Grottoes, one of the three treasure houses of stone carving art, is about 10 kilometers.
This is a garden-style business hotel with high-quality facilities and equipment. Now it has more than 200 rooms of various types including presidential suites. It has a large area, complete facilities, comfortable and warm.
The design of the hotel restaurant is simple and elegant. It has a Western restaurant, a Chinese restaurant and a multi-functional banquet hall. It can accommodate 1,400 people to dine at the same time. There are more than 20 various types of Chinese and high-end private rooms. Various dining activities.
Langzhong Restaurant operates Chinese-style northern and western essence dishes, a three-story multi-function banquet hall, Cantonese cuisine and mid-to-high-end Yan, abalone, and fin. It mainly promotes 'Bao Datianxia', 'Single Tree and One Wing', and 'Compassionate Ginseng' business packages. The western restaurant operates Italian-style dishes, and offers a buffet breakfast of Chinese and Western cuisines.
The hotel has well-equipped conference facilities, with more than ten conference rooms of various types, which is an ideal place for hosting international conferences and various celebrations. At the same time there are bars, cafes, KTV, sauna, foot bath, disco and other entertainment facilities to meet the needs of every business guest.